#iHeartUnfiltered gives fans an exclusive glimpse at a day in the life of some of your favorite stars. From behind-the-scenes photos to candid quotes, iHeartRadio's series is all about providing readers with a one-of-a-kind look into the routines of the rich and famous.
Rewind back to late 2015 when R&B duo dvsn was just an OVO-approved act simmering on the Soundcloud landscape with sex-drenched tunes that built a brooding mystique for the newcomers. Who were they? There were rumors. There was speculation. But as time went on, they released more and more tracks until the arrival of their debut studio album, Sept 5th, about six months later. Now, two years since their cryptic arrival, the aura surrounding the Toronto pair has significantly changed. While dvsn — vocalist Daniel Daley and producer Paul "Nineteen85" Jeffries — still remain mildly elusive to the public, they've shaken off some of the mystery surrounding their brand. Toss in a slow transition into promotional circuits and they've learned to handle fronts both on and off-stage. Most notably, they also opened up for Drake's last two triumphant tours and found time to push their artistry to another level with their sophomore LP, Morning After.
At the top of the year, Daley and the super-producer behind "Hotline Bling" and "Truffle Butter" also kicked off their first world tour in support of the recently-released LP and invited iHeartRadio to tag along with them as they geared up for their return to the New York City stage. Unlike their previous shows, a set at Terminal 5 meant something special for the act and turned out to be one of the biggest, if not the biggest, show of the pair's career. Scroll on below to see what happened when we circled around the city with the duo in our latest installment of #iHeartUnfiltered.
Monday - 5:21 PM: On an unusually warm February afternoon, fans gather outside of boutique clothing store PRIVILEGE for dvsn's pop-up shop. Inside of the narrow venue, their merchandise fills about half of the shelves and hangers amongst the Japanese clothing store. Low hues of blue and purple lights illuminate the intimate room, but for followers of the duo, they're well aware that this is the all-encompassing aesthetic for the alt R&B pair.
6:11 PM: Sunset has come and gone, but fans stay until dark to get a glimpse of Daniel Daley and Nineteen85, who pull up to PRIVILEGE with an entourage trailing behind them. Back in the courtyard to the shop, the pair greets even more guests, including friends and family of their manager and teammates. You could consider this a reunion of sorts. "Since New York and Toronto are so close, it's easy for people to come through and check it out, so it's dope," Daniel admits to iHeartRadio.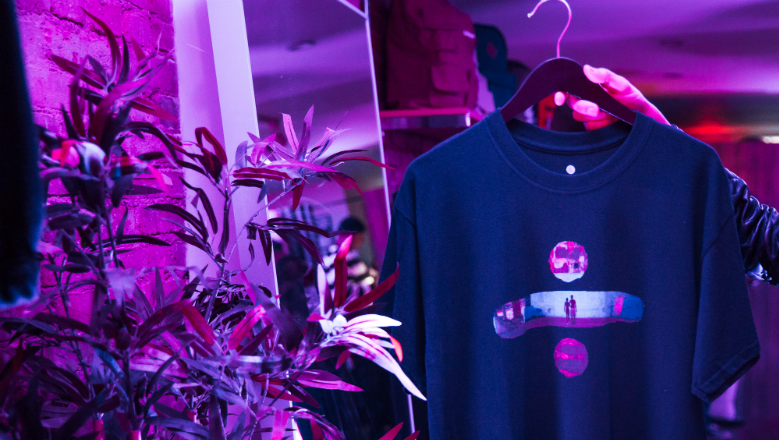 6:24 PM: Despite being open for hours, dvsn's pop-up shop is thriving with loyal fans lining up down the block to meet the duo. It's a special experience for the pair as it's in support of their return to the New York City stage at Terminal 5, the "biggest show" of their career, as per one member of their entourage.
6:49 PM: OVO Sound Radio fills the intimate venue as the line of fans seems almost never-ending. "I missed my mom's birthday just to see them," one fan admits with a giggle. "She'll be fine. She's going to have a party on Saturday."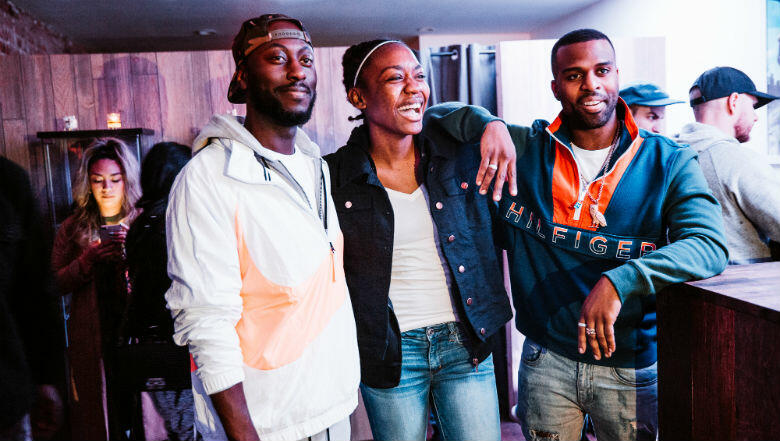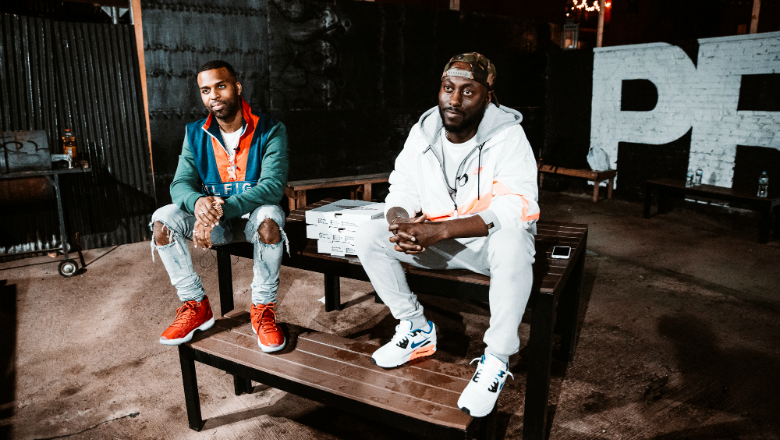 8:05 PM: As the doors to their pop-up shop shut permanently, Daniel and Nineteen85 are back in the courtyard of the shop, where their team and a number of close confidants are mingling with one another. "I think that our love for fashion, our love to connect with our fans, it just kinda came together as one great idea, especially 'cause we're not doing meet-and-greets this time around," Daniel explains of the pop-up shop concept. "It kind of left us an opportunity to build with fans and kinda share some of our style, some of our ideas."
Tuesday - 8:27 PM: Arriving at Terminal 5 is mildly disastrous. There's a line that curves around the block to the Westside Highway. There's an echo of scalpers outside of the venue. There's even a hot dog stand stationed close enough to the venue that's cashing in on the evening affair. It's sort of the drill that you have to endure when you see general admission shows in New York City. Nonetheless, it inarguably fits the description that surfaced during their pop-up shop: This is the biggest concert event for dvsn.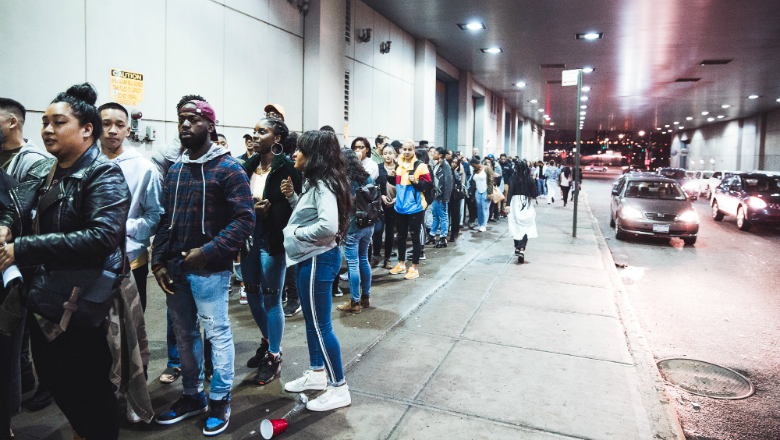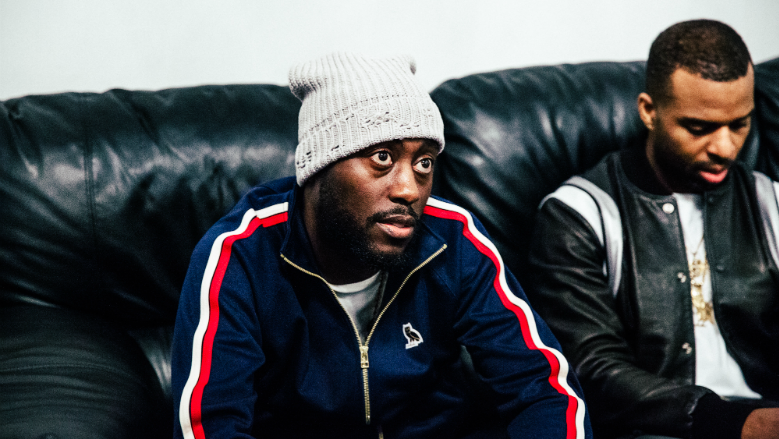 8:55 PM: We're an hour away from showtime and DJ Kast One is stationed on deck to get the crowd hyped. Spinning Drake, Cardi B and Migos, he checks all the boxes of a pre-show hypeman. "Where y'all from? Anybody here from the BX? Anybody here from Queens?" he asks the crowd, which has now covered the entire floor of the 3,000 capacity venue.
9:31 PM: Inside of a small dressing room guarded by a hallway full of mirrors, dvsn are kicking back. We're roughly 30 minutes until showtime and it's a rotating door as folks swing in and out of the hallway, corridor, and their dressing room. Daniel shuffles through his bag at one point, full of clothes, his laptop, and all the other necessities. "About to go out there and rock this crowd making the most noise out there," he says.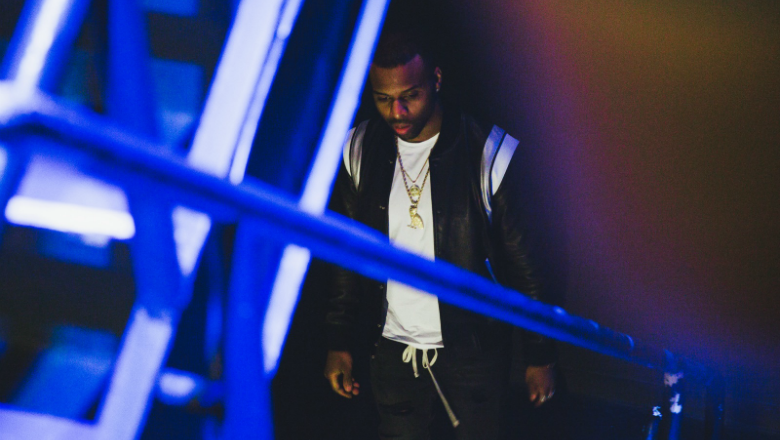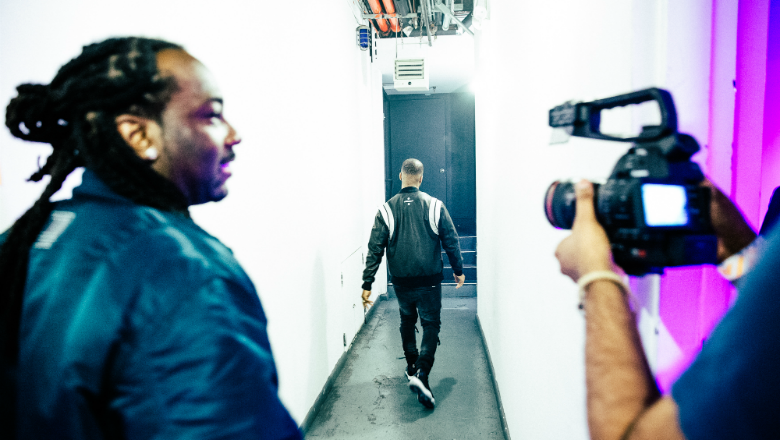 9:53 PM: Down a dimly lit staircase, Daniel speaks with one of the members of his entourage about the show set. It's a 90-minute affair, which consists of songs from their two albums as well as covers from Ginuwine and Childish Gambino. It's a setlist tailor-made for any R&B lover.
10:24 PM: A prompt exit from DJ Kast One means a prompt entrance for dvsn. Shortly afterward, Daniel is on the Terminal 5 stage in his black and white ensemble fronted by a white digitized backdrop for the pulsating opening song: "Morning After." Wearing glasses and a branded dvsn jacket, the crooner works the stage from left to right as Nineteen85 is seen in the back near the soundboard. 
10:46 PM: A few songs into the set, fan-favorite "P.O.V." begins and, in case you didn't know, it's one of the OVO pairs' more loaded tracks from their new LP. Sampling Maxwell's "Fortunate," the bedroom romper hears Daniel offer the audience with the unapologetically sex-drenched lyrics: "I don't wanna change your life/ I just wanna change your mood/ Make you need to change your clothes/ Still I never changed on you," he sings.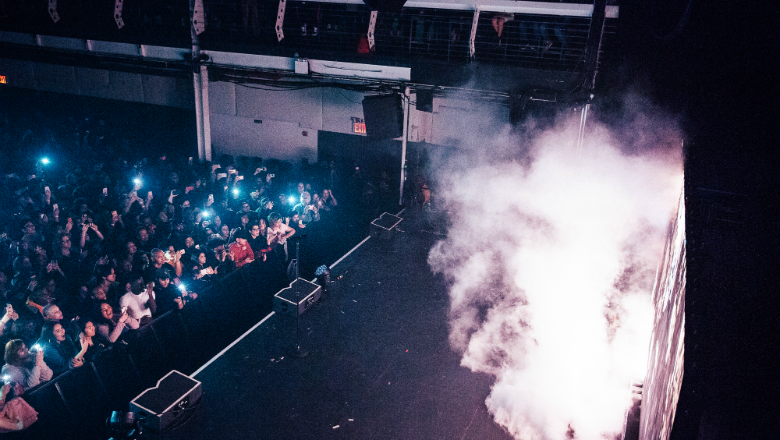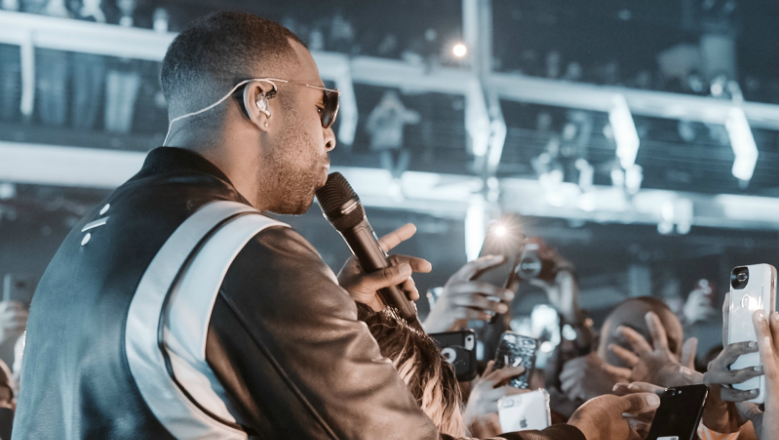 10:59 PM: Part of what makes dvsn work so well is Daniel and Nineteen85's ability to balance out the shine. About halfway into the show, the former lends the stage to Shantel May, one of their backup singers, to perform a cover of Beyoncé's "1 + 1" and even her own single, "Back n Forth."
11:20 PM: Despite the slow-grooving tempo of the show, the audience follows along as Daniel makes his way throughout Morning After and even an impromptu hop into the audience for his performance of "You Do," but all good things come to an end. Just as it follows on Morning After, Daniel concludes the show with "Conversation in a Diner," a co-production between Nineteen85 and Drizzy's right-hand producer, Noah "40" Shebib.
11:40 PM: Outside of the venue, the flood of fans pour in groups with many looking as if they've experienced almost too many emotional highs during the show. "I felt my body moving to rhythms I didn't know I could move to and I don't move that much. Look at me!" one fan by the name of Nial said, pointing to his Dragon Ball Z shirt. "I f**king moved in there. I didn't feel like I was wearing anything and that's good music."
For more on dvsn's installment of #iHeartUnfiltered, scroll on below and click here for details on their worldwide trek, which is scheduled to wrap up in Stockholm in early April.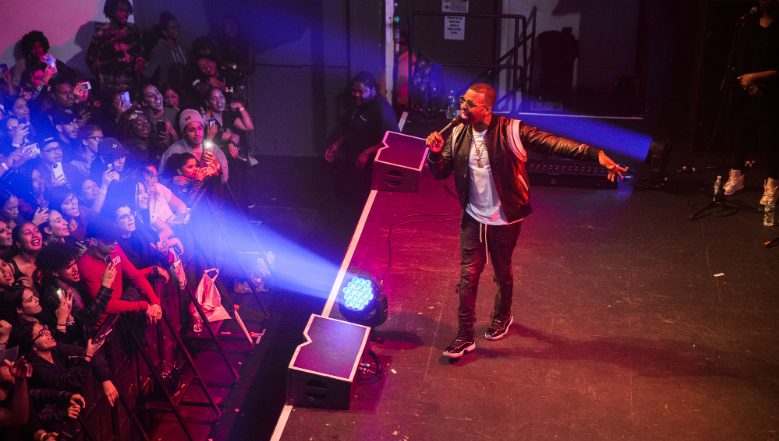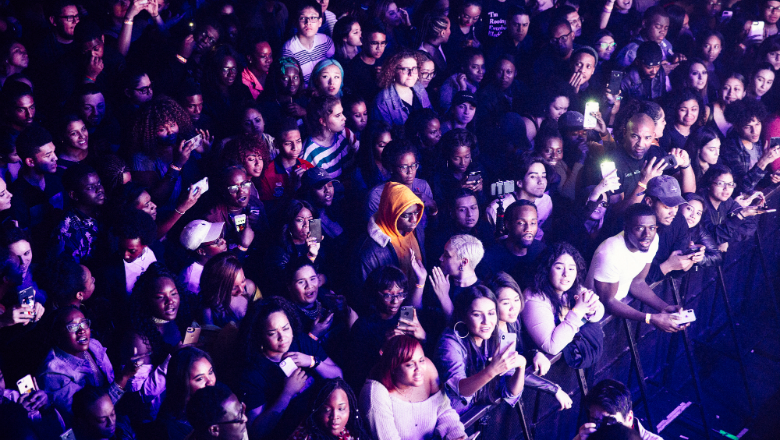 Photo: Rachel Kaplan for iHeartRadio